Standard Assessment Approach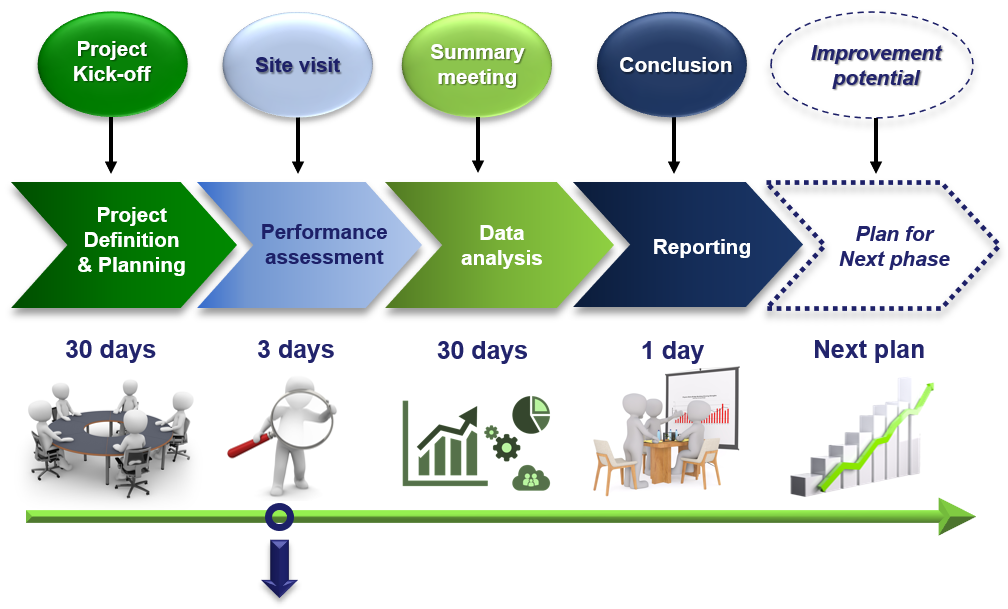 During 3 days assessment,
FIMSUP and

Owner

team members conducted:
✓
Operation Investigation of every sections.
✓

Inside inspection of main equipment.


✓

Detail assessment by gas Measurement in Raw Mill, Preheater and Cooler sections.


✓

Mutual agreement between plant and FIMSUP team about improvement potential
(technical) and measures.